Inside My Memory Planning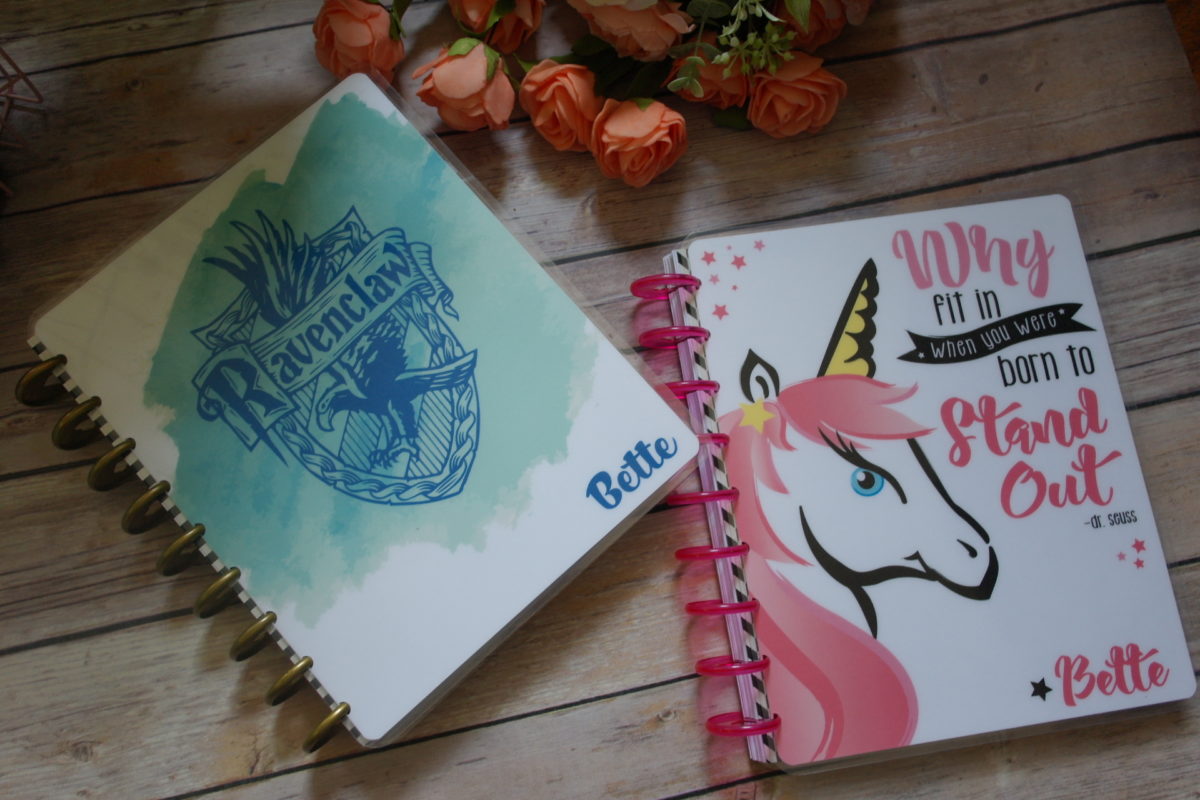 If you follow me on Instagram, you may have seen my Happy Planner out and about. Created by me & my big ideas, the Happy Planner is special for its heart-shaped discs planning system. But rather than daily to-do's, I use my Happy Planner for memory keeping! For me, that means that this is part scrapbook, part 365 project. Read on to learn about how I memory plan, and some of my must-have tools!
My long-term memory is pretty atrocious. I try to keep a daily written journal, but it also helps me to keep visual memories somewhere safe. There's nothing as satisfying as flipping through a month's worth of photos and reminiscing about how quickly time has flown by.
The Happy Planner might not seem like an intuitive choice for memory keeping. Why not go with something a little more freeform?, people might ask. Well, the point of memory keeping is to have a creative outlet that makes me happy, and I can't imagine ever being sad when I look at my Happy Planner. The discs of this planner have a heart shaped cut-out in the middle, which is, of course, adorable. There are lovely quotes scattered throughout the pages as well, that are inspiring to see.
The best thing of all about the Happy Planner though, is that me & my big ideas has designed stickers to fit perfectly in the Happy Planner boxes, which I use to cover empty spaces. Speaking of which, let me introduce you to some of my other memory planning must-haves!
My Polaroid Zip is definitely a necessity. Made by the same makers of the beloved film camera, this compact device connects to your phone over bluetooth. With the Polaroid Zip app, you can then edit your photos and print them out on adhesive-backed paper using the device. It's extremely portable and light, so I can toss it into any bag if I go traveling and want to make some long-lasting memories. It's also good for parties or other group events, so you can share tangible memories with your friends.
Some basics, like my Eiffel Tower scissors, adhesive roller, and glue stick!
Stickers of all types! Pictured above is a me & my big ideas sticker book. The company has several sticker books specifically designed for the Happy Planner boxes, all with different themes. Pictured above are also wooden embellishments. These give my pages more of a 3-D effect, which is why I said earlier that my memory planner often resembles a scrapbook of sorts. I love using embellishments! Puffy stickers, wooden stickers, you name it.
Speaking of embellishments, I always add little souvenirs and mementos when I can! That could mean tickets and ticket stubs, stickers from events I attended, or business cards.
As you can see, my memory planning can be a little frenetic. I don't stay within the boxes, and I almost never actually "plan" what I fill up my weekly pages with. But that's sort of the fun of it! Each page is different, and it's fine if some pages don't turn out exactly how I want. Not every week is going to be perfect. And when I flip through the amazing year I've had, I wouldn't want to see anything less!
Read on,